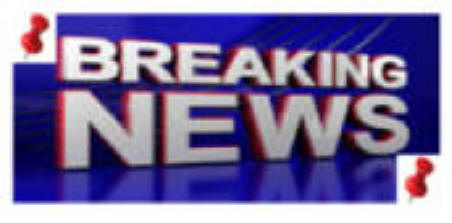 We invite you to join your Christ Lutheran family at these upcoming activities:
Announcements for the week of November 11, 2018:
Sunday, Nov. 11...Today at the end of each service we will hold a brief congregational meeting for the purpose of electing a Call Committee.
9:15am: Christmas Cantata rehearsal
9:45am: Generations Sing! practice
Tuesday, Nov. 13...9:00am: Sewing Group
1:30pm: Prayer Shawls
6:30pm: Council meeting
6:45pm: Generations Sing! practice
Wednesday, Nov. 14...10:00am: ORF Group
7:00pm: Trinity Choir
7:15pm: Christmas Cantata rehearsal
7:30pm: Joint Choir practice for Ecumenical Thanksgiving Service
Thursday, Nov. 15...6:30pm: Christmas Blessings meeting (See note below.)
Friday, Nov. 16...9:30-11:00am: Final Food Pantry Produce Market of 2018
*Next month's newsletter items are due today.
Sunday, Nov. 18…9:15am: Christmas Cantata rehearsal
9:45am: Trinity Choir practice
Monday, Nov. 19...Ecumenical Thanksgiving Service at Heath United Methodist Church—potluck at
6:00pm, followed by the worship service at 7:00pm. Pastor Shaner will be preaching.
6:30pm: Folk Legends
Tuesday, Nov. 20...9:00am: Sewing Group
Wednesday, Nov. 21...10:00am: ORF Group
Thursday & Friday (Nov. 22-23): Church Office is closed for Thanksgiving.
Christmas Blessings: There will be a meeting concerning our Christmas Blessings outreach on Nov. 15th at 6:30pm. Please plan to attend. This is a fun- filled outreach. If you have never helped before, consider making this year your first! Christmas Blessings will be held on December 9th from 3-5:00 p.m. If you have any questions, please contact Carol Hughes or Carolyn Peterson.
Attention Prayer Warriors: Are you a member of our prayer chain contact list? We would love for you to come alongside us in prayer for our church family and community. Please write a note on a blue communication card, letting us know you'd like to be added to the Prayer Chain group, and place the card in the offering plate as it is passed.
Monthly Prayer List Reminder: Our monthly keep-on prayer list will be cleared of all names in January. If you know of an individual whose name should remain on the list, please use a communication card to share this information with us.
Has your phone number or email address changed? We'd like to have your most up-to-date contact information, so we can keep in touch. Please record any changes or additions on a blue communication card or call the church office during the week to notify us of any updates. Thank you!
<![if !vml]>
<![endif]>
Soon the Winter Winds Will Blow, and Hands Will Be Covered with Snow!
We Are Currently COLLECTING: Hats, Scarves, Gloves, Sweatshirts,& Coats for All Ages! Must Be Clean & Nice!
Children's Christmas Program: It's time again to start practicing for our annual Children's Christmas program! The program, entitled "The Promise," will be performed on Sunday, Dec. 16th during the 10:30 service. We will start practices during Children's Church on Nov. 4th. We need as many children as possible, and we need your commitment to practices to make this program successful. We will not practice on November 25, due to the holiday weekend. If you have any questions, please email Heidi Alexander at halexander02@yahoo.com or call/text her at 740-398-3424. Any adults who would like to help are greatly appreciated as well—just let Heidi know that you're interested!
Trinity Choir Invitation: We have selected our annual Christmas cantata. "A Thrill of Hope" will be presented on Sunday, December 9th We invite you to join the choir as we celebrate HOPE, LOVE, PEACE and JOY through familiar carols and hymns arranged by Joel Raney.
Save the Date: Please join us as we support the Salvation Army by bell-ringing at the Heath Wal-Mart on Saturday, Dec. 1st from 11:00am-8:00pm. We will have a sign-up sheet in the lobby as the date nears. Please mark your calendar and plan to join us!
Dick & Mary Morris are celebrating their 50th wedding anniversary this year! They invite you to celebrate with them on Saturday, Dec. 8th from 2:00-5:00pm in the social hall. (No presents, please!)